Reina-Valera 1960 (RVR1960)
But he said to them: Have you not read what David did,
when he and those who were with him were hungry;
how he entered the house of God, and ate the showbread,
that it was not lawful for him to eat,
nor those who were with him, but only the priests?
Or have you not read in the law, how on the Sabbath?
the priests in the temple profane the Sabbath, and are they without fault?
Well I tell you that one greater than the temple is here.
And if you knew what it means: Mercy I want, and not sacrifice,
you would not condemn the innocent;
==============================================================
I praise my precious Savior and Lord Jesus Christ,
for his undeserved favor and for all his beautiful blessings
and that again I am sharing the precious word,
that opens our eyes of understanding.
♥♥♥♥♥♥♥♥♥♥♥♥♥♥♥♥♥♥♥♥♥♥♥♥♥♥♥♥♥♥
♥
<(((> <
†
♥
†
> <)))>
♥
♥♥♥♥♥♥♥♥♥♥♥♥♥♥♥♥♥♥♥♥♥♥♥♥♥♥♥♥♥♥
If you like to see other entries go and check the file and there you will find many ..
I also have other pages for your blessing,
They are in English but we have a translator for Spanish,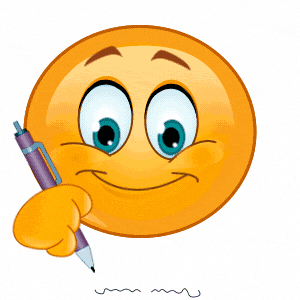 Since God inspired me to create the pages, The Almighty Good God has taught me a lot and my greatest desire from the bottom of my heart is that Jesus our God be exalted through his word and we all grow in his grace and those who do not they know they find salvation.
Isaiah 55:11 Translation in current language (TLA)
The same goes for my word
when it comes out of my lips:
it does not come back to me
without first fulfilling my orders,
without first doing what I want.
The purpose of these pages is to share the precious Word of God,
without acquiring any MONETARY RECOMPENSE
God gave me salvation in a FREE way
so I share the gospel of his word
in the same way as God teaches us
in his precious and Holy Word.
Matthew 10: 7-8 Current language translation (TLA)
»When they go, announce this message:
"The kingdom of God is about to arrive."
Give back life to the dead.
Heal the lepers, and deliver the demons from the people.
Do not charge anything for doing it,
for the power that God has given you did not cost you either!
NO ADVERTISEMENTS OR COMMERCIAL ANNOUNCEMENTS,
SO THAT YOU CAN READ THE WORD AND GET IN THE PRESENCE OF GOD
.
♥♥♥♥♥♥♥♥♥♥♥♥♥♥♥♥♥♥♥♥♥♥♥♥♥♥♥♥♥♥
Please share with your friends and family those who have
(E-mail) there is an envelope and next to a
pencil,
or if you prefer to share it with the social networks
there is a link (link)
under
† Mighty Warrior †
♥♥♥♥♥♥♥♥♥♥♥♥♥♥♥♥♥♥♥♥♥♥♥♥♥♥♥♥♥♥
If you are NOT a believer in Jesus Christ,
You can be accepted into your kingdom today.
I invite you to let Him make of you
what He has always wanted to do with the human race.
Wonderful Almighty God, I come to you in the precious name of Jesus,
who died for me on the cross to make me free from sin,
I want Jesus to enter my heart and give me complete freedom.
I confess that He is the son of God and I pray that my heart be changed
and give me wisdom to understand His Holy Word full of promises of eternal value,
not only to live on this earth,
but to be on the lookout for my life in heaven.
In the precious name of Jesus I ask.
♥♥♥♥♥♥♥♥♥♥♥♥♥♥♥♥♥♥♥♥♥♥♥♥♥♥♥♥♥♥♥♥
♥
<(((> <
†
♥
†
> <)))>
♥
"BLESSINGS TO ALL, WE GLORY IN THE SUBLIME
AND INFALLIBLE WORD OF GOD
not in its form and manner,
but in the truth that it contains. "
♥♥♥♥♥♥♥♥♥♥♥♥♥♥♥♥♥♥♥♥♥♥♥♥♥♥♥♥♥♥♥♥♥
Father, I ask you to bless my friends, family and those who have put me deeply,
in the mind and heart and who are reading this at this time.
Show them a new revelation of Your love and Your power.
Holy Spirit, I ask you to minister to your spirit at this time.
Where there is pain, give them Your peace and Your mercy ..
Where there is self-doubt, send a renewed confidence through Your grace.
Where you need what is necessary, I ask you to meet their needs.
Bless your homes, families, finances, your outings and your tickets.
*** GOD BLESS YOU RICHLY, ASKING GOD
THAT YOU HAVE A FABULOUS DAY IN YOUR PRESENCE !!
"DECLARATION OF COPYRIGHT"
The reflection and inspiration of
"Prince of Preachers"
this resource occurred before 1923
and therefore it is considered in the "public domain".
We respect copyright laws and are committed
to remove any copyright infringing material from our website.
If you find any content on our website which infringes your copyrighted work,
please contact us,
we will be happy to verify and remove such content.
Please do provide the following details:
1) Your name, E-mail Address.
2) Location (URLs) of your copyrighted work on your website.
3) Location (URLs) of your copyrighted work on our website.
Some images have been taken from the free-use image bank
and Flickr under Creative Commons License.
The photo license is a Creative Commons Zero (CC0) license.
If not, please send me a message with the above requirements in English,
whether we have to remove the image or give the author credit,
we try not to break any rule,
but there may be exceptions or errors.
Everything we do is for the glory of God,
our creator and we pray for all those people who are always sharing,
new photos for the wonderful kingdom of God,
in order to continue sharing the GOSPEL OF JESUS ​​CHRIST ..